As I am commanded by God Almighty Himself to indoctrinate my children to Christianity from a young age so they grow up afraid to do or think anything different (Proverbs 22:6), I include public service as a high priority in our homeschool education. We often spend hours outside various theaters in Des Moines sharing the Good News that God will send Stan Lee and all his fans to a fate worse than death - an eternity of pain that will make stepping on legos in your bare feet feel like being kissed by a dozen fluffy puppies in comparison to the torture He has in store.
Stan Lee must know he is walking a dangerous path to Perdition by encouraging America's youth to ignore the Holy Word of God and enjoy instead the vast imagination of artists and writers, and worse, to imagine mankind capable of becoming a hero rather than waiting for Jesus (Romans 1:25). Let us pray for his conversion, lest he dupes one more soul for Satan's collection.
Stan Lee endorses such blasphemy as Evolution
(X-men, Fantastic Four, Hulk):
What does God say about evolution?
Nothing! Evolution is not Biblical. It is a component of another religion,
Atheistic Humanism
.
Like all religions, Humanism has three components: 1) a creation story, 2) an explanation for suffering in the world today (the Fall of Mankind), and 3) redemption. Evolution is the story of creation on earth. The Fall of Man is explained as not being allowed to be as sexually perverted as one can imagine (which is why the porn industry exists). According to this worldview, embracing sexual deviousness and thwarting Christian values in general is the way to earn Salvation.
In this way atheists believe they have an excuse to live in sin without feeling guilty for offending Jesus - the absolute worst thing a man can do. The Bible is clear, we can believe the Word of our omnipotent and omniscient God, or we can believe the illogically biased, "scientific" explanations of fools (Psalm 14:1; 53:1).
Improving Creation
(Iron Man)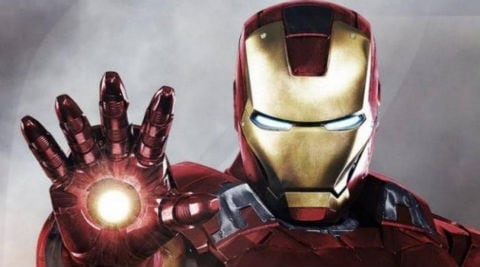 There is no need to attempt to improve upon God's Creation. God spent three whole years walking on this earth in the relatively small desert region, in part to prove His Holy Divinity by healing the sick (Matthew 4:23-24). Anyone who has faith can ask Jesus to personally fix what's wrong. The Holy Bible assures us the prayer of the righteous goes a long way (James 5:14-16), as does substantial tithing (Malachi 3:10). Gadgets and gizmos won't help in the long term, only Salvation can prevent an eternity of pain and suffering (Revelation 20:15)
Homosexuality
(Iceman, or really, any man running around in tights, prancing like a proud homo, like Daredevil and Spider-man do unabashedly):
God really hates homosexuals (Leviticus 18:22). Perhaps He hates it because it is a result of rebellion (Romans 1:26-27). Perhaps He hates it because it's gross and
the Gays force Jesus to watch anal sex
. Perhaps He hates it because
Gays are 500% more dangerous than terrorists
. We cannot know the reason (Isaiah 55:8-9), and it's not really our place to try and figure it out, but we can know Gays won't be invited into Heaven (1 Corinthians 6:9). Encouraging children to ignore just how much God hates gays is practically forcing them to have gay sex themselves, and Stan Lee would do well to mind Jesus' threat to divinely pummel him (Matthew 18:6).
Worshiping Other Gods
(making China gay for Thor and Loki):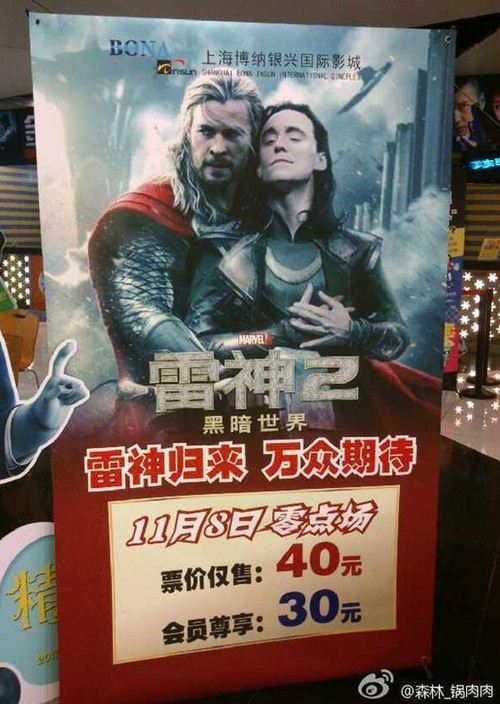 God doesn't want you to worship any other gods besides Him (Exodus 20:3). He's really, really serious, you guys. He'll punish you, your children, your children's children, and perhaps even their children if you do (Exodus 20:5). When Donald Trump becomes president and returns our nation to its Biblical Roots, because that's the most profitable policy (Joshua 1:8), True Christians™ will finally have the authority to execute people who don't obey True Christian™ pastors (Deuteronomy 17:12), people who follow other religions (Exodus 22:19), non-believers (2 Chronicles 15:12-13), and even the entire town that harbors a fugitive non-believer (Deuteronomy 13:13-19)!
Glory!
Feminism
(she-hulk):
Feminism is insubordination against God and Nature (Genesis 3:16). It is a rebellion against the established order of humanity (1 Corinthians 11:3; Ephesians 5:23). Feminists work only to promote abortion and force homosexuality on all Americans. They demand no less than the overthrow of Freedom and Free Market Enterprise. Feminists deny men and women are different creatures, have different strengths and weaknesses, and want different things. Feminism denies the Truth that God determines what part a woman ought to play in society, and that the Holy Bible is really and truly a reliable source of morality and wisdom that should be followed even if it goes against the grain of reason, facts, or even common sense. Those things aren't important, obedience is. In fact, it is the only important thing (Ecclesiastes 12:13).
"Horns Up" your ancient rectum, courtesy Satan if you don't change your ways!