Quote:
Originally Posted by
Emulichen20
I don't memorize scripture, but I've read the bible many times. The posts in this forum are full of hatred and many Christian teachings tell people to love their neighbor as themselves. When you sell your daughter, that's not love. That's greed.
Yes some scripture tells us to love, so what? This isn't about love this is a transaction. Nothing wrong with that. Are you letting weak secular values get in the way of Biblical values?
YIC
Jack
__________________
Genesis 22:2 And he said, Take now thy son, thine only son Isaac, whom thou lovest, and get thee into the land of Moriah; and offer him there for a burnt offering upon one of the mountains which I will tell thee of.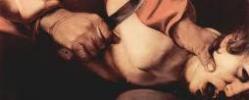 I know God wouldn't let me believe in Him if He didn't exist.